93rd Annual
Indiana Women's
Championship Tournament
March 28 – May 3, 2020
Mike Aulby's Arrowhead Bowl
2331 Brothers Drive
Lafayette, Indiana
Complete and print two copies—
one to mail with fees and one for your record.
– OR –
Entry Form
Print then complete and mail with fees—
Keep a copy for your record.
Please note—
•  Changes to Rule #6 regarding qualifying averages
•  Confirmations will be sent via Email to the email listed on the Team Captain's Information
•  There is only one Friday night Squad, which is April 17, for Team Event only.
•  New for the 2020 tournament, all bowlers will be in one Division
• Housing Information for the 2020 Women's Championship Tournament in the Lafayette Area

2019 Minors House Tournament Staff (missing from photo is Lynda Isaacs, Tournament Manager)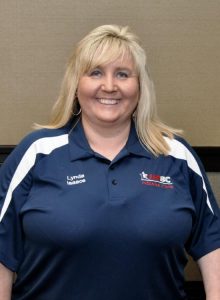 Lynda Isaacs, Tournament Manager
765-994-5124


Lynda.Isaacs@IndianaStateUSBC.org