93rd Annual
Indiana Women's
Championship Tournament
ATTENTION WOMEN BOWLERS!
Most afternoon squads are filled for the 2020 Women's Championship Tournament!
Please check the Reservation List HERE or contact Tournament
Manager Lynda Isaacs, 765-994-5124, for lane availability if
requesting an afternoon squad time.
March 28 – May 3, 2020
Mike Aulby's Arrowhead Bowl
2331 Brothers Drive
Lafayette, Indiana
To utilize all aspects of the
Adobe Acrobat / PDF fillable forms
THEY MUST BE COMPLETED WITH THE
ADOBE PROGRAM OR THE ADOBE READER (Reader free download here)
Complete and print two copies—
one to mail with fees and one for your record.
– OR –
Entry Form
Print then complete and mail with fees—
Keep a copy for your record.
Please note—
•  Changes to Rule #6 regarding qualifying averages
•  Confirmations will be sent via Email to the email listed on the Team Captain's Information
•  There is only one Friday night Squad, which is April 17, for Team Event only.
•  New for the 2020 tournament, all bowlers will be in one Division
• Housing Information for the 2020 Women's Championship Tournament in the Lafayette Area

2019 Minors House Tournament Staff (missing from photo is Lynda Isaacs, Tournament Manager)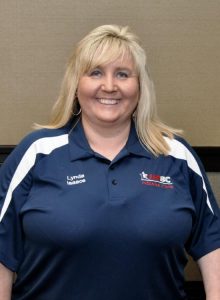 Lynda Isaacs, Tournament Manager
765-994-5124


Lynda.Isaacs@IndianaStateUSBC.org