2018 Indiana State Jamboree
At the 2018 Jamboree held on October 19-21, there were a variety of events. 
On Saturday, there were introductions of the board and staff members for the new Indiana State USBC; an exceptional information session presented by George Lambert, USBC Regional Manager, on what is in the future for bowling equipment with when and why the changes and why it is very important that we inform/educate our members.  In addition, was the Annual Blind Draw Doubles Tournament, the new youth Cosmic 9-Pin No-Tap Tournament that was a big success, and later that evening was an impressive Social Event with the Wild, Wild West theme. 
Sunday began with a nice breakfast then  went to another outstanding work session presented by George Lambert on improving your local Board with the Wheel of Life.
Winners of the Youth Cosmic 9-Pin No-Tap
(held in conjunction with the Jamboree)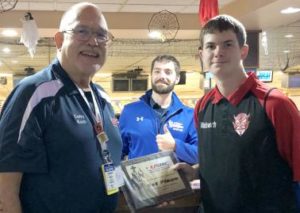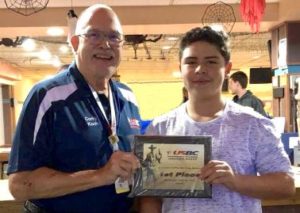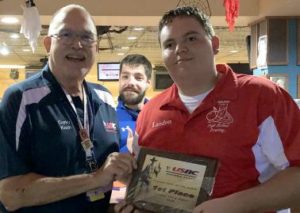 Jamboree Event Information
Complete Packet (8 pages)
Cover Letter
Agenda
Registration Form
Breakfast Reservation
Tournament Entry Form
Map
Flyer
Lynda Isaacs
IS USBC District Host
Lynda.Isaacs@IndianaStateUSBC.org
765-994-5124