Congratulations Pete D. Vergos!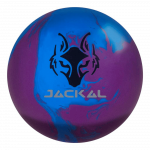 Indiana State Open
Championships
2020 Prize List and Final Standings
Fillable Entry Form
Complete and print two copies—
one to mail with fees and one for your record.
– OR –
Entry Form
Print then complete and mail with fees—
Keep a copy for your record.
DATES:
February 8 – May 17, 2020 Will not bowl on
Easter Weekend (April 10-11, 2020)
— or —
Mother's Day Weekend (May 9-10, 2020)
To utilize all aspects of the
Adobe Acrobat / PDF fillable forms
THEY MUST BE COMPLETED WITH THE
ADOBE PROGRAM OR THE ADOBE READER (Reader free download here)
HOST:
Wayne County USBC
2019 Tournament Prize Lists