Indiana State Open
Championships
ATTENTION INDIANA STATE USBC OPEN TOURNAMENT BOWLERS!
Open Tournament TEAM Squads Added…
Friday Squads have been added on March 4, March 11, March 18, and March 25, 2022, at
Championship Lanes, Anderson.
Announcements and practice will start at 6:15 pm and scoring will begin at 6:30 pm.
Contact Tournament Manager Charlie Wilkey  for additional information.
2022 Open Championship Standings as of 5/15/22
2022 Open Championship Oil Pattern
Open Championship Registration
Fillable Entry Form–complete then print
– OR –
Entry Form–Print then complete
HOST:

Championship Lanes
1920 E 53rd Street
Anderson, IN 46013
765-642-4961
DATES:
February 19 – May 22, 2022
Will not bowl on
Easter Weekend (April 16-17, 2022)
To utilize all aspects of the
Adobe Acrobat / PDF fillable forms
THEY MUST BE COMPLETED WITH THE
ADOBE PROGRAM OR THE ADOBE READER (Reader free download here)
To save a copy of your Adobe (.pdf) completed form(s) on your computer:
You must use the Adobe Reader (free) or Acrobat Program to open and edit (Click here for Free Acrobat Adobe Reader)

It is to your advantage to be sure that you have a current version of the FREE Adobe Reader that is easily downloaded from link above

Save the form on your computer with a unique name such as "yourname_2021entry.pdf"

Open that file ("yourname_2021entry.pdf") on your computer

Fill it out, then save again—you must open the file you saved; do not try to complete the entry form from the website if you want to save a copy to your computer

To test to be sure that it is saving correctly, put your name in, save it, and reopen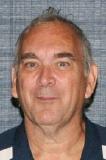 CONTACTS:
Charlie Wilkey, Tournament Manager
317-946-4891
charlie.wilkey@indianastateusbc.org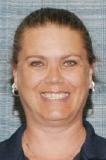 Angie Kendall, Assistant Tournament Manager
260-503-4263
angie.kendall@indianastateusbc.org
2021 Tournament Prize Lists
2020 Prize List and Final Standings
2019 Tournament Prize Lists